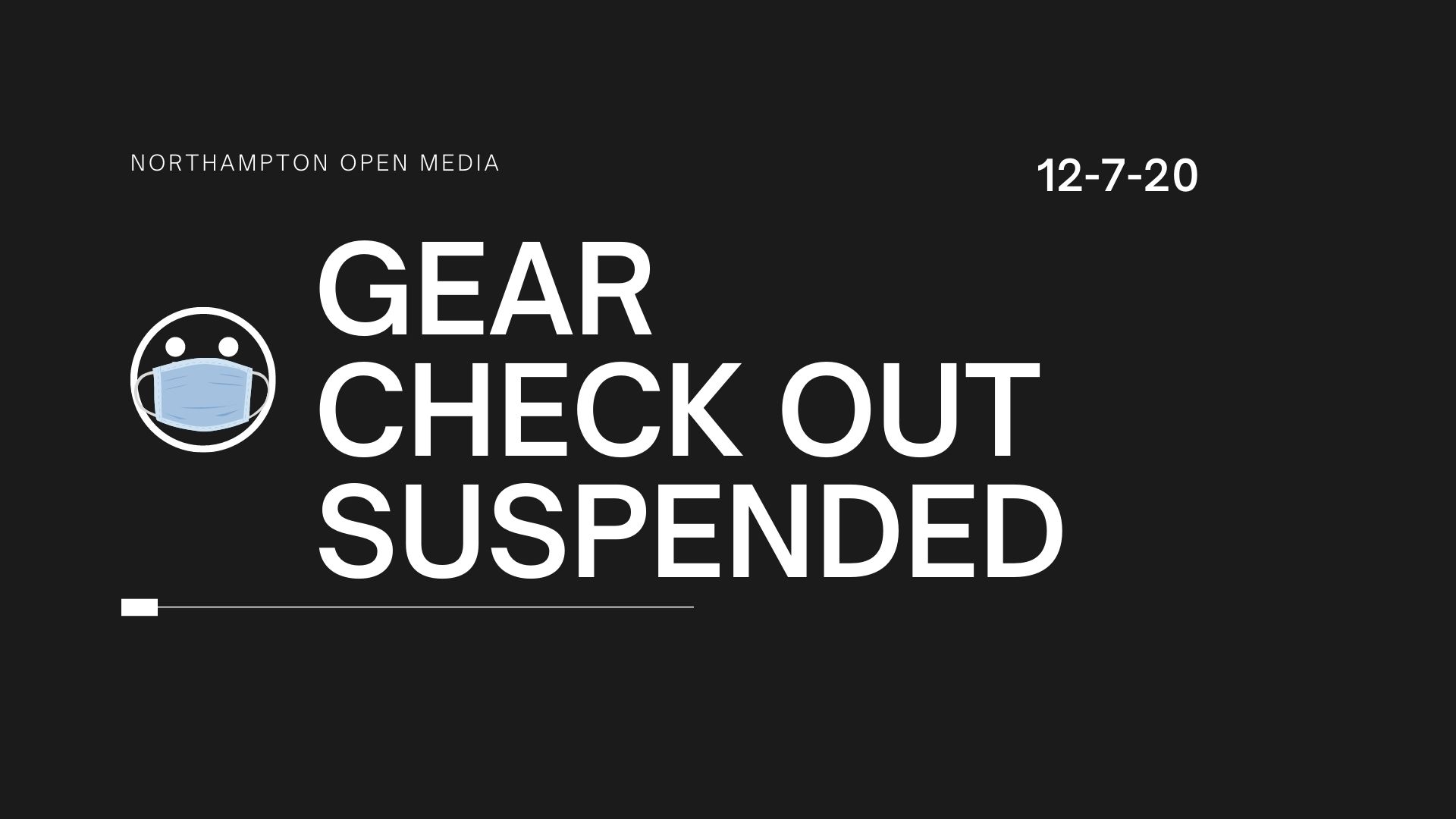 Due to the increasing cases and risks posed by the COVID-19 virus pandemic locally and regionally, Northampton Open Media will be halting curbside pickup through the remainder of 2020. Our priority is the safety of the entire community.

We will be reaching out to those of you that have equipment out now to either extend or return that gear. In addition, if you have a project that is time sensitive or you need support, please contact Al Williams at palwilliams@northamptontv.org to explore possibilities on a case-by-case basis.

Please be safe and well.